Job Title: Health and Program Summer Associate VISTA
Program Start Date; 05/31/2022 – 07/25/2022
Full-Time (40 hours/week) for 8 weeks
Earn $2,000 plus a $1,200 scholarship for 8 weeks of service!
Must live in St. Louis area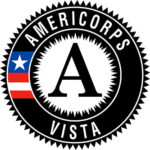 Health and Program Summer Associate VISTA
During the summer months, the Health and Program SA will be working closely with the St. Louis Oasis Team on the following program topics: Arts and Humanities, Special Events, Exercise, Falls Prevention, Chronic Disease Management, Social Isolation, Nutrition and Caregiving. The goal of Oasis programming is to facilitate active lifestyles, provide educational opportunities and encourage socialization for older adults. Oasis programs have developed and implemented modifications to programming to meet the social and physical needs of participants due to COVID-19 which need continual monitoring and adjusting. The SA VISTA will be coordinating and facilitating programming and providing technical support to older adults for some virtual programs.
To Apply:
Please visit https://my.americorps.gov/mp/listing/viewListing.do?fromSearch=true&id=110476 to apply.