Summer feels like a distant memory; kids are back to school, the days are growing shorter and the leaves are starting to turn. We enjoyed our inaugural fall chili from the crock-pot and are devouring the squashes, apples and pumpkins from the fall harvest.
Along with the pumpkin patches and hayrides, fall also brings the joy of Halloween. The kids are plotting their costumes, dreaming of candy and practicing their jokes. For a gal from Chicago who always 'got her candy for free,' this is an adjustment!
The Halloween season brings with it a lot of sugar, but there are plenty of healthier options that trick-or-treaters will be glad to take home: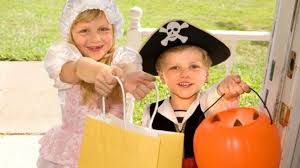 Boxes of cranberries or raisins

Mini bags of goldfish or graham crackers

Jack-o-lantern mandarin oranges (fresh or the individual plastic containers)

Non-treat items like stickers, bubbles or small dollar store trinkets
Fun & Healthy Halloween-Themed Party Snacks
For parties, the possibilities for treats that are healthy and fun are endless and appealing to kids and adults. Check out this cute Veggie Skeleton and other great ideas at www.thekitchen.com and www.cutefoodforkids.com.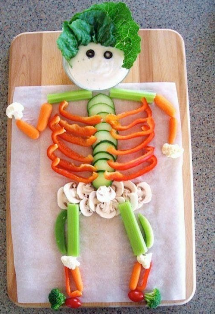 Introducing children to healthy foods and encouraging physical fitness is at the heart of Oasis CATCH Healthy Habits, an intergenerational program pairing volunteers age 50+ and children K-5. Learn more about this program and how you can get involved.
CATCH Healthy Habits is made possible with generous support from Anthem Foundation.
Liz Duchek is an MSW candidate at Washington University in St. Louis, graduating in December, 2015. She is an intern at OASIS with the health team and is passionate about health promotion and older adults.