Many look forward to Memorial Day every year. It marks the beginning of summer vacation and allows for a rare three-day weekend. But there are a lot of people who are missing the real reason we mark the day.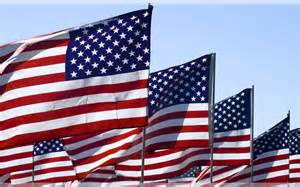 This year, the holiday lands on May 25. It's really a day for remembering the brave who fought and died while serving in the United States Armed Forces. Observed every last Monday of May, this federal holiday was once known as Declaration Day. It originated as a way to honor soldiers who served under the Union and Confederate Armies after the Civil War. Today, Memorial Day is a time to commemorate all Americans who died while serving to protect our country.
For this coming Memorial Day, think about ways in which you can show love for your country and the heroes that made it what it is today.
Host an exciting Memorial Day party
Encourage your friends, family members and neighbors to attend. Instead of hosting the traditional outdoor get-together, there are other ways to make this event more fun and exciting. Host a costume party with a Memorial Day theme, where the person who wears the best costume receives a special prize. Prepare a trivia game with facts about soldiers and historical battles. Ask guests to bring photos of their family members and friends who have served. Find an inspiring movie or documentary about soldiers to watch together.
Customize your Smartphone
There are many smartphone cases that are customized in commemoration with Memorial Day. We browsed online for a few to fit the iPhone 6 and we found that Fine Art America listed http://fineartamerica.com/art/all/memorial+day/iphone+6plus+cases many kinds of cases that would be perfect for your handset on Memorial Day. The site also has cases for the bigger iPhone 6 Plus, including one created by JC Findley with an iconic image of the Marine Corps War Memorial monument (a statue of American soldier raising the flag on Iwo Jima) on a white background. You can also match the case with a picture you have taken that reminds you of this special national holiday, using the iPhone's clear image and built-in photo editing app.
Create a Memorial Day video or photo presentation
Start creating your own documentary showing the heroism of American soldiers. Interview family members of fallen soldiers or veterans themselves. Be sure to share your work with others, perhaps for other national holidays, like the Fourth of July and Veterans Day.
Although there are various modern and fun ways to commemorate this special day, it is important to bestow upon our children and young adults the real reason we celebrate Memorial Day. Nationalism shouldn't only be practiced one day a year, but every day.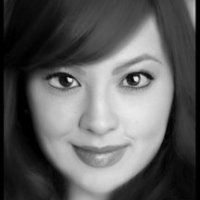 Allie Cooper is a British guest blogger for five years and counting. She has written various topics ranging from marketing, enterprise, latest technology, and upcoming innovations. Allie is also an adventure seeker, visiting various iconic travel spots in the world. She can be found sharing most of her latest findings and adventure on Twitter (@AllieCooper_18) or on her blog site (www.techiedoodlers.com).