For those of us projecting what our financial picture might look like upon retirement, funds from Social Security are almost always factored into the equation.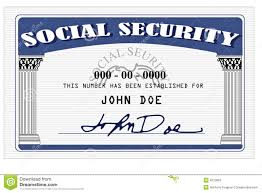 Today, Social Security seems like a given, although questions about the program's sustainability are part of an ongoing conversation about aging and the economy. For the millions of American who have been paying into it for all of our working lives, there is an expectation that these resources will be, well, part of our security. We hope when the time comes, to be able to join the nearly 57.5 million (18%) of Americans receiving Social Security benefits. Understanding the complexities of the program can be a challenge. Fortunately, the U.S. Social Security Administration website offers a wealth of information.
In order to understand how and why Social Security has evolved, it's important to remember that this resource hasn't always been available, although it seems like it. In truth, Social Security is getting up there—80 years and counting on August 14. It was on that day in 1935 that President Franklin Delano Roosevelt signed the Social Security Bill into law. The program has changed over time, and to have a more complete understanding, a look back at the program's history is helpful.
The Social Security Administration provides a step back in time with in-depth information, as well as little known facts like these:
The first person to receive Social Security benefits was a man named Ernest Ackerman, who received a lump sum payment of 17 cents in January 1937.
Regular monthly benefits were not distributed until January 1940.
The first person to receive regular monthly Social Security benefits was Ida May Fuller.
Social Security numbers were first issued in November of 1963.
To date, 453.7 million different Social Security numbers have been issued.
Click here for more information about the history of Social Security.