Some believe that getting older means not being able to do the things you want to do or eat the foods you want. Genetra Bowser doesn't agree.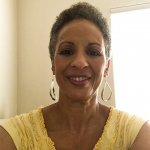 "I am convinced that diet and exercise play an important role in overall health and wellness," says Genetra, who volunteers as a facilitator for Oasis Healthy Habits for Adults classes. "I like to encourage others that no matter their age, they have the ability to lead healthy lives."
Healthy Habits for Adults classes are one-time, hour-long sessions that offer delicious, nutritious snacks you can make at home, fun active games and practical tips to stay on track with healthy eating and physical activity.
"Participants leave armed with more information, particularly about reading and understanding food labels, and are willing to become more aware of what's in the food they consume," she says. "They also learn that exercise can be incorporated into daily routines, and performed in intervals, and does not always mean long sessions of aerobics or heavy weight lifting."
Genetra has been a facilitator for three months and says she sees real-time change for everyone involved.
"I would certainly encourage anyone interested in working with seniors to volunteer to lead or participate in a class," she says. "I believe it is a positive experience for both the facilitator and the participants. I have possibly benefitted as much from the experience as have the participants."
She adds,  "I try to exercise regularly and there are times I may not feel motivated. When that happens, I can hear in my head my own words of advice and information that I teach in class and I am motivated to get off the couch and start moving!"
One of the Healthy Habits for Adults classes,  Salt and Fat – Oh My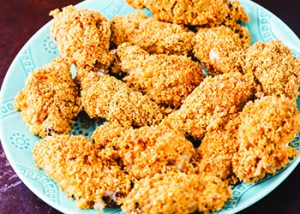 covers how foods high in salt or fat can sneak into our diets and provides effective ways to reduce them, without sacrificing flavor. All of the classes encourage engaging and interactive exercises developed by Go4Life, an exercise and physical activity campaign from the National Institute on Aging at NIH. Participants will be guided to a wide array of free Go4Life resources, including tip sheets, an audio book, an exercise guide, and even access to a virtual trainer.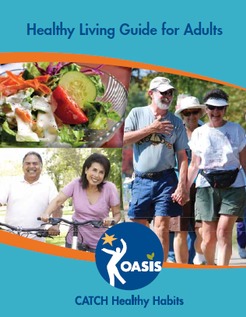 Helpful fitness and nutrition tips are also available through the Oasis Healthy Living Guide for Adults, which are also free. The Guide includes delicious, easy-to-make recipes that are healthy, like Garlicky Baked Chicken, Red Beans and Rice, Yogurt Parfaits and more.
Register for Healthy Habits for Adults classes by contacting your local Oasiscenter.  September is Go4Life Month, and a great time to start!

Healthy Habits for Adults is supported by the Anthem Foundation.