On the weekend of our 50th college reunion, I couldn't help but think about how much had changed since our 25th reunion. We're older. We're wiser.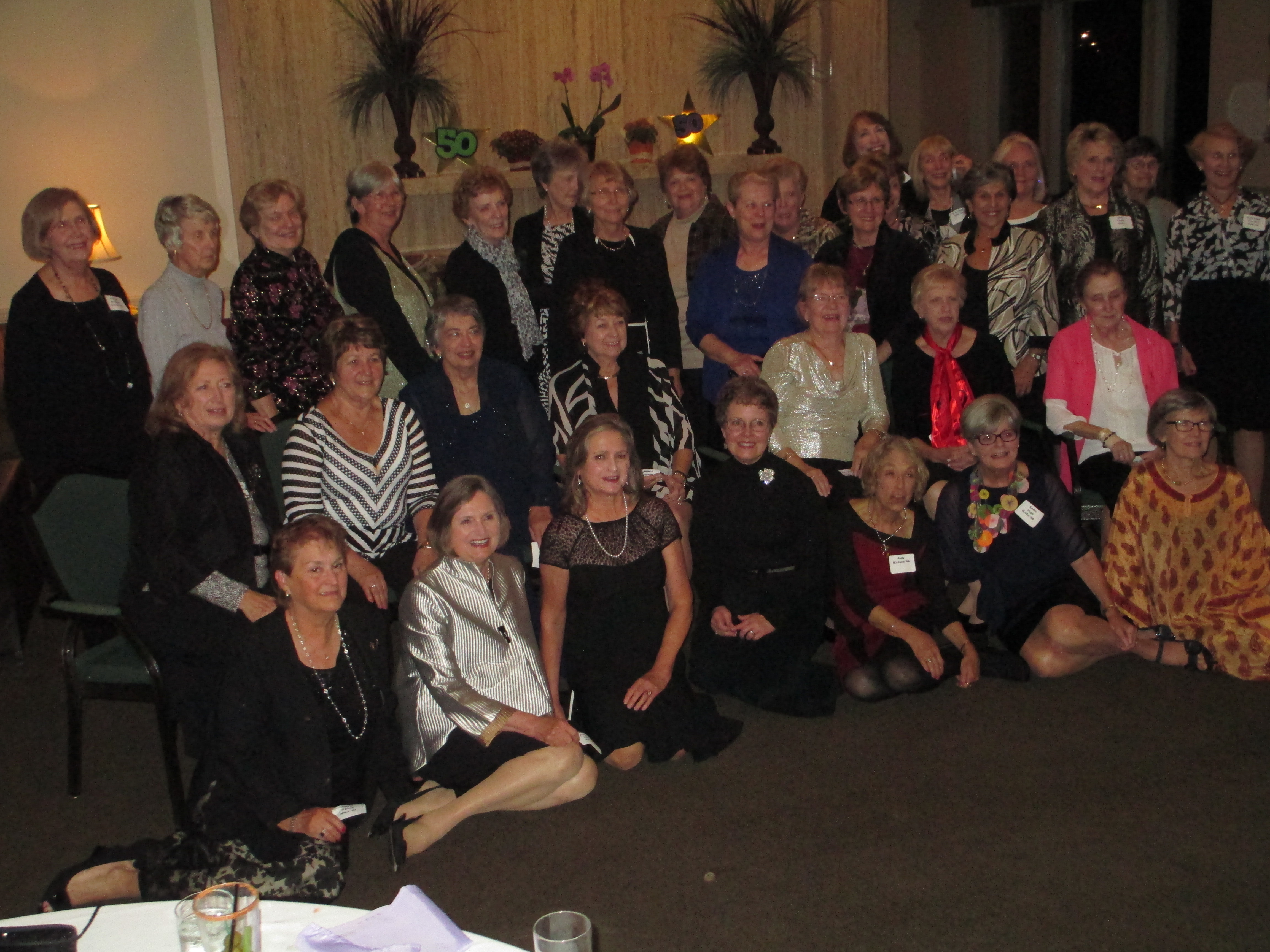 Twenty-five years ago, I knew what I was going to wear to the cocktail party months ahead of time — a trendy outfit carefully chosen to minimize the thirty additional pounds since graduation.
This year, well, although I had reduced the options to three or four, I didn't decide what to wear until two hours before the event. Of course, black, to minimize the twenty more pounds since the 25th reunion. (The pounds came on so slowly; after all, a pound a year doesn't seem so bad, but it's been fifty years since I graduated.) And shoes? Sorry, I abandoned high heels many years ago following my knee replacements. My legs are too heavy for boots. I chose a comfortable flat.
Twenty-five years ago, I took the time and the money to blend the incoming gray with the original brown to go for a chic "frosted" style. Now I no longer cared. I stopped coloring my hair when my son got married six years ago. It is what it is. That's my favorite expression. I did, however, treat myself to a manicure.
Twenty-five years ago, we bragged about our travels and the accomplishments of our husbands and children. This year, where we currently lived was interesting, but not where we had traveled. Many who were divorced didn't show up twenty-five years ago; now we were confident in our survivor skills, whether we had remarried or not. This year, there were numerous widows as well. But we had survived; we were not listed on the "Remembrance Page" in our memory book. Not much was even said about our grandchildren; it was just a given that we each had the best and brightest!
Twenty-five years ago, we bragged about our ambitions and promotions. Today we shared what we were doing to make our lives fulfilled.
But the biggest surprise to me this year was that we tended to relate more as mature women; it didn't matter if we had been best friends fifty years ago or even hardly knew each other. We shared stories of cancer recovery, former teachers, changes in education (our school now admitted MEN!) and even if we were on Facebook! True, no one discussed financial reversals or errant children at either event. Nevertheless, we didn't care if we had arrived in a hybrid or BMG; we had arrived in our 70s and were celebrating in style!