This spring we launched a new mobile-friendly website designed to respond to large and small screens on desktop computers, laptops, tablets and smartphones. Online registration through the new site started in early May for most Oasis centers and continues throughout the summer.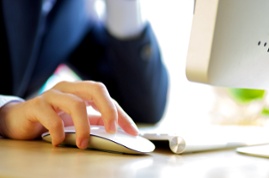 The good news is that the new online registration process worked well for the majority of people who used it based on survey results. Some examples of what we heard:
"Very easy. Thanks for streamlining the process!"
"It was fairly easy. I'm not a computer whiz, so I typically have a little trouble, but this was really pretty nice."
At the same time, some people had trouble with the new registration process. We sincerely regret any inconvenience or frustration you may have experienced, and appreciate the suggestions offered for improvement.
We have already made changes in how we manage traffic on the website to prevent long delays, error messages and problems with pages not loading. We have a user test planned in July to ensure this is working well – see below for more about that.
After reviewing more than 300 surveys completed by users, we have identified additional priority changes to improve the process for fall. Here are some highlights of changes we are working on this summer:
Paying for classes:  you will be able to pay by entering your credit card information on a secure screen on the Oasis website. This will be similar to the previous payment process that we used for registration prior to April. We will no longer use the PayPal process that caused difficulties for some people.
Adding all classes from your Wish list:  if you place classes on your wish list, you will have the ability to add them all to the shopping cart at one time.
Class sorting:  classes will appear in order by class number, with the option to sort them by date.
Receipts will provide more details about classes, waitlists and payments.
Clarity:  various other changes will be done to provide guidance on how to register
Based on the time available, these are the changes can be completed in August before fall registration begins. There were more good suggestions for improvement that will be considered for future releases.
Testing, testing…
On Thursday July 9 from 12:30 to 1 pm Central time we will test the changes already made to improve performance.  This will be a test of the performance and speed of the site as it is now. The other changes described above will be tested in August. If you can spare 30 minutes to help us with this performance test in July, please sign up here.
I am grateful to everyone who has provided feedback on your experience and helped with testing. Websites are never finished – there is always more we can do to make it better given the time and resources to do it. We will continue to work toward making your experience easy and pleasant.