October is National Cyber Security Awareness Month and a great time to take a look at how we can keep ourselves safe online.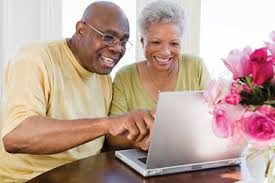 In our work training elders and eldercare professionals to prevent scams, the single biggest request we get is for more information about computer security. Many older adults simply have no idea of the risks, while others say they just won't go near a computer out of fear that something bad will happen.
Neither option is a good answer. Instead, we want to help all of our seniors take a different approach to computers and the internet– one that acknowledges the risks, does something about them, and opens the amazing online world for their enjoyment. Whether it's taking a course online to pursue lifelong learning, or just keeping up with the grandkids, older adults deserve the information and guidance they need to feel confident and secure in their online forays.
Recently we were very fortunate to interview on our podcast, The Scammercast, Marc Goodman, FBI futurist and author of the important book, Future Crimes: Everything's Connected, Everyone's Vulnerable, and What We Can Do About It. He described what's known as The UPDATE Protocol, in which he uses each letter in the word "update" to guide your actions to keep yourself safe from 85% of the known cyber-threats. Here's a brief summary:
Update frequently: Automatically update your operating system, computer programs, and apps.
Passwords: Use long passwords with a mix of characters and change them frequently.
Download: Download programs only from official sites and watch out for dubious apps that ask for questionable permissions.
Administrator: Create a separate standard user account for day-to-day tasks and surfing (especially on social media) and only use the administrator account for things like updates.
Turn off: Turning off your computer when you aren't using it will automatically reduce your risk by a third because crooks can't touch your machine when it's not turned on and connected to the Internet.
Encrypt: Both Apple and PC computers have free programs for encrypting your computer's hard drive, which means that someone else can't read your stuff if your computer is lost or stolen.
If you're not sure about how to take these steps, be sure to find a reputable tech person to provide assistance. Oasis Connections offers some fantastic training programs to help seniors navigate the online world.   Other suggestions include Apple or Microsoft Stores, office retailers such as Office Max or Staples, and computer specialty stores such as Micro Center.
You can learn many more steps to take to increase cyber security by listening to our podcast featuring Marc Goodman. Please subscribe to the podcast, as we have many more episodes in the pipeline dealing with cyber security and identity theft. We're also proud to be a partner with the National Cyber Security Alliance and their Stop.Think.Connect program for online safety.
Be sure to like our page on Facebook and leave us a comment or question.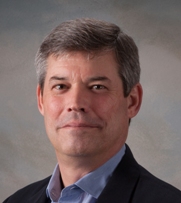 Curtis Bailey has practiced law in the metropolitan St. Louis area since 1991. He helps individuals and families preserve their wealth by designing comprehensive estate plans so they can live prosperously knowing that the legacy they leave will benefit and enhance the lives of their loved ones. He is co-director of Senior Scam Action Associates and is devoted to educating seniors, their caregivers and professionals that work with seniors about how to protect themselves from scams and fraud. He is co-host of the Scammercast podcast .
Art Maines, LCSW, has been in active clinical practice for 15 years. He is the author of Scammed: 3 Steps to Help Your Elder Parents and Yourself and also speaks and provides training on elderly fraud prevention and recovery at the state, national, and international levels. Art is co-director of Senior Scam Action Associates, co-host of the popular podcast Scammercast and has made numerous media appearances on television, radio, and podcasts.