It often starts with a gift; one that comes with minimal instructions.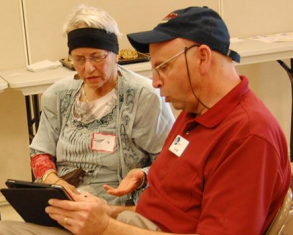 "A lot of older adults have been given a tablet or iPhone by well-meaning family members because they want to have a way to stay in touch," says Oasis Connections volunteer Jim Salih. "So they hand Grandma an iPad, without thinking that she doesn't know how to use it."
There are classes people can attend, of course. But in bring-your-own-device classes, a working knowledge of fundamentals, like setting up and retrieving a password is required. Some people completely new to technology need someone to sit with them and walk them through these activities. They need a "techie," like Jim and his founding partners Wally Canis, Parks Smith and Marge Williams. These Oasis Connections instructors have opted to dedicate even more of their personal time as volunteers to launch the Ask a Techie program.
This pilot program began in February and has served 178 St. Louisans, giving them one of the things they need most to function in the digital world: confidence. Ask a Techie is currently offered free of charge one day a week at two locations in the St. Louis metro area. Online donations are accepted to help support the program.
People who have turned to Ask a Techie know that no question is too small. Techie volunteer Parks Smith says questions run the gamut, but most have to do with nuts and bolts: passwords, setting up new software on iPhones, setting up email, software updates.
"Often people come to us when something doesn't work right," says Parks. "We have folks come in regularly for help. They know they have to wait their turn, but that they'll get the help they need. Ask a Techie gives people a place to sit down and get help in a non-threatening way."
Our volunteers agree that their time and energy is well-spent, as Jim Salih points out:
"Somehow I got started into the digital world, but there are many people my age who, for any number of reasons, haven't. They need some help. They are the most amazed with the digital world, much more so than kids, who have grown up with technology. To see the amazement on their faces is really something."
The Techie team also includes John Arenberg, Larry Duke, David Mingo and Howard Nathanson. One of the best parts of my job is working with caring instructors around the country who help people solve their technology barriers every day. October 3 is National Techies Day, so it's the perfect time to thank them.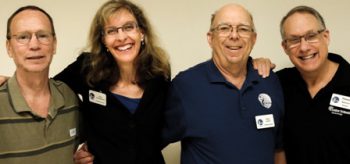 Ask a Techie is successful with help from our volunteer experts! Shown here with National Connections  Program Manager Amy VanDeVelde, are (from left): Larry Duke, Parks Smith and Howard Natha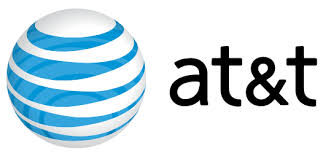 nson.
Oasis Connections is made possible with generous support from AT&T.