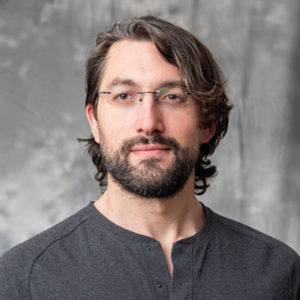 Dr. Pablo Sobron is a St. Louis-based research scientist and founder of a 5-year-old startup, Impossible Sensing. A native of Spain, he received his Ph.D. in Physics from the University of Valladolid, Spain, in 2008. He then came to St. Louis to study at Washington University and worked as a Postdoctoral Research Associate, which he completed in 2011. Dr. Sobron previously worked as a research scientist at the SETI Institute and NASA but decided to set off on his own: "I found I do more, and do it faster, flying solo."
Pablo's passion lies in robotic space exploration and comparative analog science—the study of places on Earth with comparable environments on other planets and moons. To date, Pablo has led or collaborated in over twenty projects focused on developing instruments and data processing tools for missions to explore the Solar System and fundamental research. Projects are sponsored by the European Space Agency, Canadian Space Agency, and NASA, among others.
Over the past ten years, Pablo logged 2,000+ fieldwork hours across the globe, including work in Arctic and desert environments, where he tests and performs scientific investigations with multiple prototypes of planetary exploration instruments.
The Impossible Sensing team of scientists' current mission is to decipher and interpret the data gathered by Perseverance's sensors. However, Impossible Sensing was founded with a much bigger goal: to build better sensors for future missions. Its latest prototype is called "Merlin," and the company boasts it can give organizations like NASA "the capability to see what they could not see before, both here on Earth and in landscapes of other worlds."
While space-related topics constitute a significant focus of Pablo's research, many of his scientific publications contribute to our fundamental understanding of spectroscopic technologies. He believes this technology is essential to understand geochemical and mineralogical processes on Earth better and is core for the development of instruments and concepts for in-situ planetary exploration. Dr. Sobron is committed to the successful transfer of space-related technology into industrial applications that, in turn, advance the science and technology readiness of future planetary instruments.