After years of imagining what it would be like to quit my job and wander around on my bicycle, two years ago I decided that at age 60 I would be ready to make the move. My husband and I are healthy, there are things we want to see and people we want to spend more time with. We have a lot tied up in these plans. I won't lie, FOMO – fear of missing out – is a big driver.
The process of leaving is harder than I thought it would be. I figured on some regret at giving up the health benefits and security of my job. And I had read about retirement being one of the more stressful events we can experience. Still, it has been more difficult than expected to let go of the sense of purpose I feel and the connection to the wonderful people I work with every day. Some days it even feels disloyal.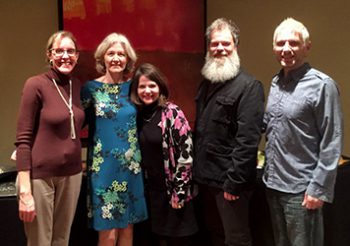 Just a few of the people at Oasis who make it hard to leave.
Knowing it would be hard to let go, my husband and I planned a hard stop this spring with a plan for a bike tour along Route 66 from St. Louis to Santa Monica. I've been packing for this journey for awhile. Figuring out what to take on the trip is the fun part. Preparing to exit the daily routine, not so much.
One thing that has helped has been going back through some of the stories we've shared over the years about people who have found new purpose and connections through Oasis. Joan Lane and Mary Maufas are two of those people.
Six years ago we published a story about how Joan learned to take better care of herself in a class that Mary facilitated as a volunteer peer leader. I talked recently with both of them and was happy to hear how their experience has continued to benefit their lives. I'll take their stories and others with me.
I also expect that moving on from the place where I've worked for 26 years will make it easier to think about new ways to use my time constructively. Whether its learning, volunteering, writing, contract work – hopefully all of those things – I can take a fresh look at what I want to do next.
The rest of the process of packing up to leave has been cathartic, writing down the history and the nitty-gritty details for people who are continuing the work. I am grateful to have been part of this, and I'm ready to pack up those bags and leave them behind.
Working through the process, I am often reminded of what John Lennon sang about in his song "Beautiful Boy," that life is what happens while you are busy making other plans. As much as I have tried to prepare for the transition, nothing goes as expected. Everyone around me is in a transition of one kind or another, and many are coping with very difficult challenges. We are all on a journey, seeking meaning in our daily lives. In that sense, retirement feels like more good practice for the road ahead.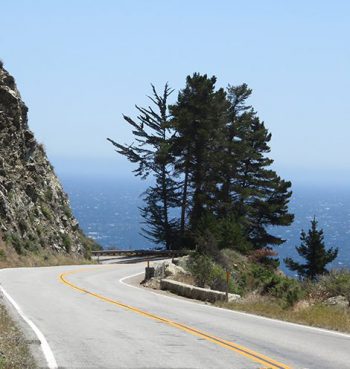 Marylen Mann, who founded Oasis in 1982, has offered plenty of practical wisdom for the journey. Her vision of successful aging through education and volunteer engagement has helped thousands of people think creatively about who we can become, and roll with the changes that test our plans. "Adventure, adventure!" was the rallying cry for her many ambitious and inspiring ideas.
There are plenty more Marylen-isms, but my favorite is "Nobody ever really leaves Oasis." I'm counting on it.