In the new year, we celebrate identity. Our third age is characterized as a period of reflection, synthesis and exploration of self. Join us to examine how identity is shaped by community, how our sense of self changes, yet stays the same over the course of a lifetime, and ultimately, celebrate the many ways we make meaning out of life's tragedies, joys, and mundane moments. Through creative demos, interactive experiences, and interviews, we invite you to discover new understandings of what it means to be you.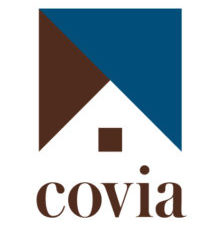 CONNECTING HOME AND COMMUNITY
Covia's mission is to promote and cultivate healthy communities for positive aging through an innovative continuum that actively supports the whole person. Covia believes aging should be a positive experience. They strive to support well-being every step of the way. As an organization, Covia helps seniors get the most out of life wherever they live, in a way that reflects individuality and choice.
Creative Aging Symposium Speakers
Facilitated by Creative Spark, a Covia Community Service, Wheel of Joy is an interactive experience designed to deepen our understanding of what brings us joy and how we sustain those meaningful moments in the midst of extraordinary changes and hardship. Creative Spark, generates inspiring and energizing direction for aging service professionals, fostering new programs, elevating current ones, and ultimately, creating lives better lived.