Celebrating our Volunteers
There are not enough words to describe what Oasis Tutors missed out on when schools abruptly ended last March.  Oasis tutors work throughout the school year with students who are struggling with reading skills.  This work often leads to a connection and relationship that is deeply valued by both tutor and student.   Tutors see their impact on the child's life in the big smiles and excited eyes when they come to take them to their session.  To have that suddenly end was devastating for them and their students.  But out of adversity came innovation and Oasis tutors were not willing to just step back.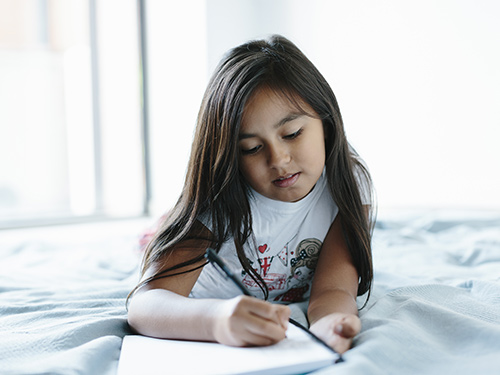 Beginning in the Summer of 2020, over 30 brave tutors learned a new way of tutoring.  Trainings were held to teach them how to use the Zoom meeting platform and Epic! Reading, an online book source to read and talk with students virtually.  Learning this new way of connecting through a screen was not easy and their perseverance spoke to their dedication to continue their important service in any way possible.  However, once they figured out that they could do it there was no stopping them, and more tutors signed up to join in the efforts.  By January, over 60 tutors had been trained and were beginning to work in school districts throughout the country.  This accomplishment and the confidence it gave them made connecting with the students easier.  One tutor said that virtual tutoring, "Gave me the opportunity to help kids maintain their reading skills in uncertain times" and another expressed, "I love talking to kids one-on-one. This program allowed me to do that safely during a pandemic, so I'm grateful."  To see that not only were they willing but that they were enjoying the work as well was deeply touching.
Of course, Oasis Tutoring could not just stop there.  Finding a way for those tutors less confident in their technology skills became a priority.  Postal Pals was created as a way for tutors to connect through the grand art of letter writing.  Through the school, students and tutors write letters back and forth.  Students love receiving letters from the tutors as it is not something that happens every day.  So, through an almost forgotten practice came a new way of helping children build their literacy skills.
School districts that have welcomed back tutors virtually have also applauded their work and the value it brings to the student.  Stacy Butz, a district representative in the Ladue School District, said that the Postal Pal program, "improves students' written expression by writing letters to a volunteer Oasis tutor.  Plus, it brightens the tutors' and students' day when they receive a handwritten letter. This program has provided a way for our tutors to stay connected to our school community during this pandemic."
All of these pivots coupled with the continued hard work of the tutors has proven that they are not just your everyday tutors, they are Guardians of Literacy.  Their desire to reach the students who need them now more than ever pushed them to overcome their fears and find a way.   As we move forward into a post-pandemic world, these guardians will undoubtedly continue to do what needs to be done.
If you are interested in learning more about becoming a tutor with Oasis, contact your local Oasis center or click here to learn more.
Written by Stephanie McCreary, Oasis Tutoring, RSVP Grant Manager